Choosing yarn for a new project is a fun part of knitting, and to have a successful project it's important when choosing yarn to know as much as possible about it - the fiber content, the weight, the ply, the color range, and so many other things.
Some of these questions can be answered by reading a catalog or website description. For more information on how to decipher yarn labels, see the Craft Yarn Council's
website
or check out Lion Brand's label reading
tutorial
.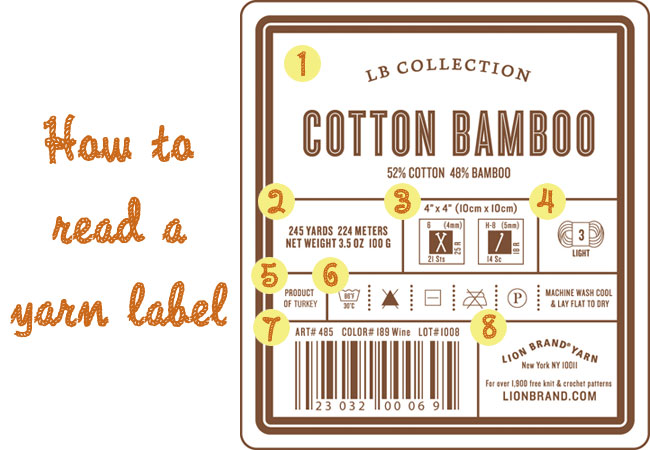 Reading up is terrific, but for most of the knitters and crocheters I know, the way a yarn looks and feels in person is an essential factor in making a final decision.
I always look first to my local yarn shops for yarn purchases, but sometimes I'd like to try something not carried locally and this is where one of my favorite things - shade cards - come in handy. Most small companies offer these cards, with yarn swatches from their full range of colors, allowing you to see and feel the yarn before purchasing.
Brooklyn Tweed offers a virtual shade card you can download from their
website
,
but for reasons stated above, I like the tangible version, such as the card (shown in the first photo at the top of the post) featuring their Shelter line, with several pieces of yarn affixed to the card. The gorgeous yarn palette really stands out against the white background.
Brooklyn Tweed now offers
shade cards
that include colors for both
Shelter
and for their new
Loft
line.
My
Quince & Co.
Lark
tri-fold shade card arrived neatly packaged,
enclosing swatches with small tails left free to allow you to move the yarn.
Some cards offer generous lengths for experimentation, like those featuring lovely Irish tweeds from
Blackwater Abbey
's
Worsted
line. This is especially helpful for moving colors around to compare and contrast them when planning color work.
The only problem I can see with yarn shade cards is that now I want ALL the colors and must tame my yarn stashing temptation, lol!
I hope you have as much fun collecting the cards as I do. Thanks for stopping by today, and happy knitting!
yarn tutorial graphic via http://blog.lionbrand.com/2012/02/17/how-to-read-a-yarn-label/
brooklyn tweed graphic via http://www.brooklyntweed.net/BTShadeCard.jpg