Are you one of those stitchers who winds their yarn by hand into a ball? And then while knitting or crocheting, that ball has a tendency to roll around on the floor, on down the hallway or stairs, collecting dust and enticing your cat to attack it? Then perhaps today's Friday Find, yarn bowls, will appeal to you!

I've often been attracted to the handmade beauty and functionality of these special ceramic and wooden yarn bowls at fiber festivals. The bowl is made with an opening in the side that allows the wound ball to sit in the bottom of the bowl and the working strand of yarn to feed up through the opening. The smoothly glazed surface allows the ball to roll and flip as you pull from it, but prevents it from rolling away.
In addition to selling bowls at fiber and arts festivals, many ceramic artists sell these items on the Etsy.com website. This is the case with all the bowls featured here, including the "love" version shown in the first photo, by Etsy seller
Lennymud
, cute for Valentine's Day. Just doing a quick search, I found several.
All images via etsy sellers
This
green
bowl is simple and functional.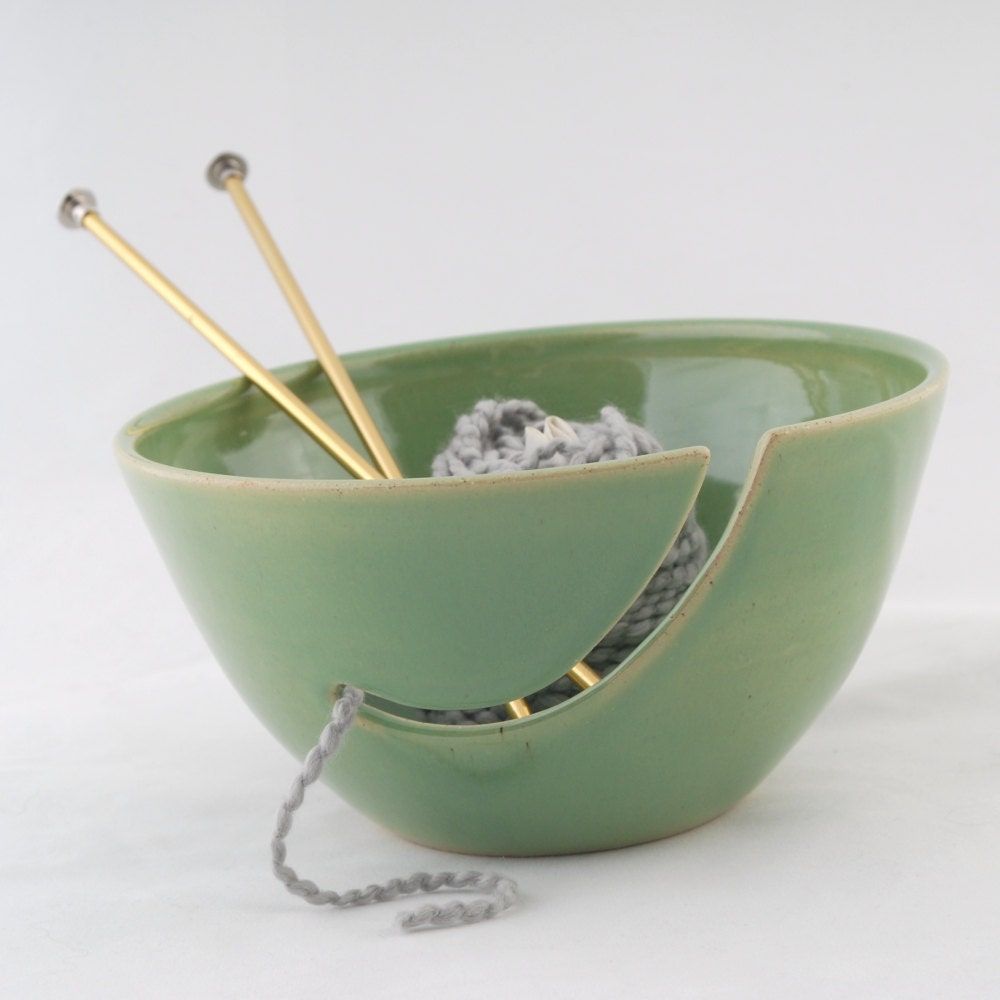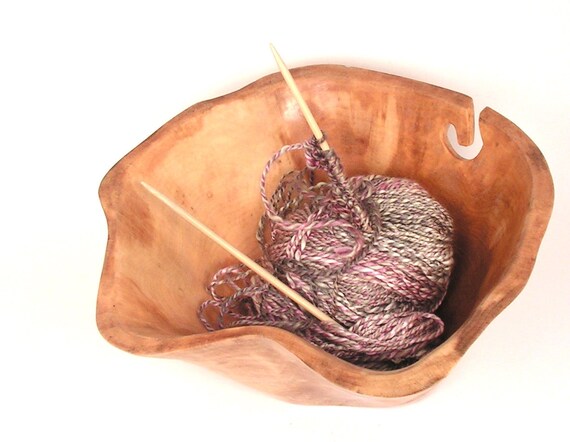 There is probably something for every taste and budget.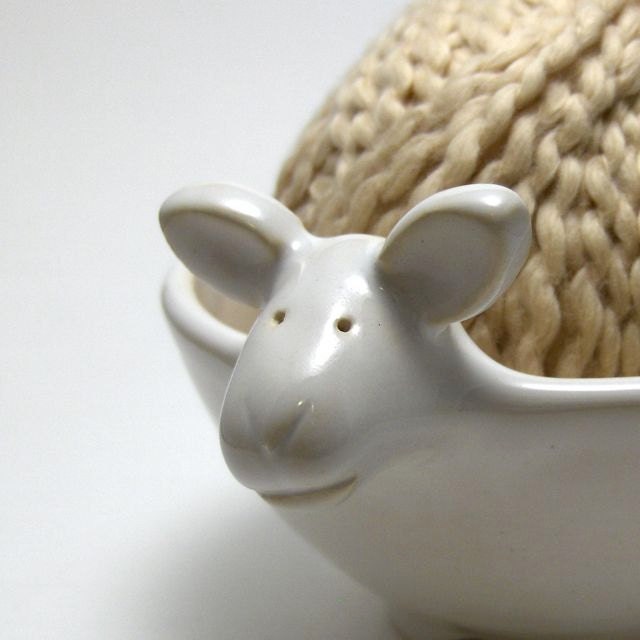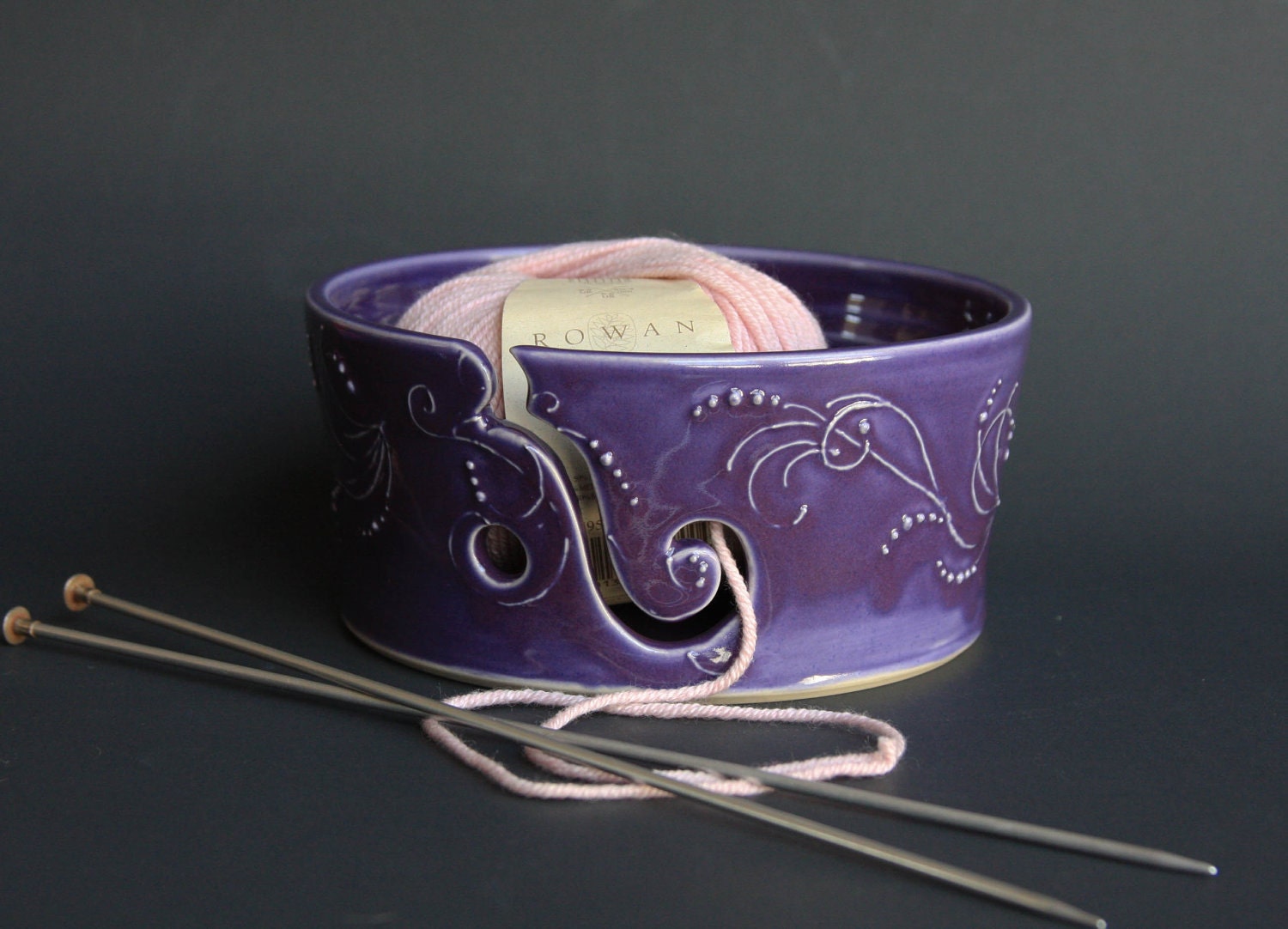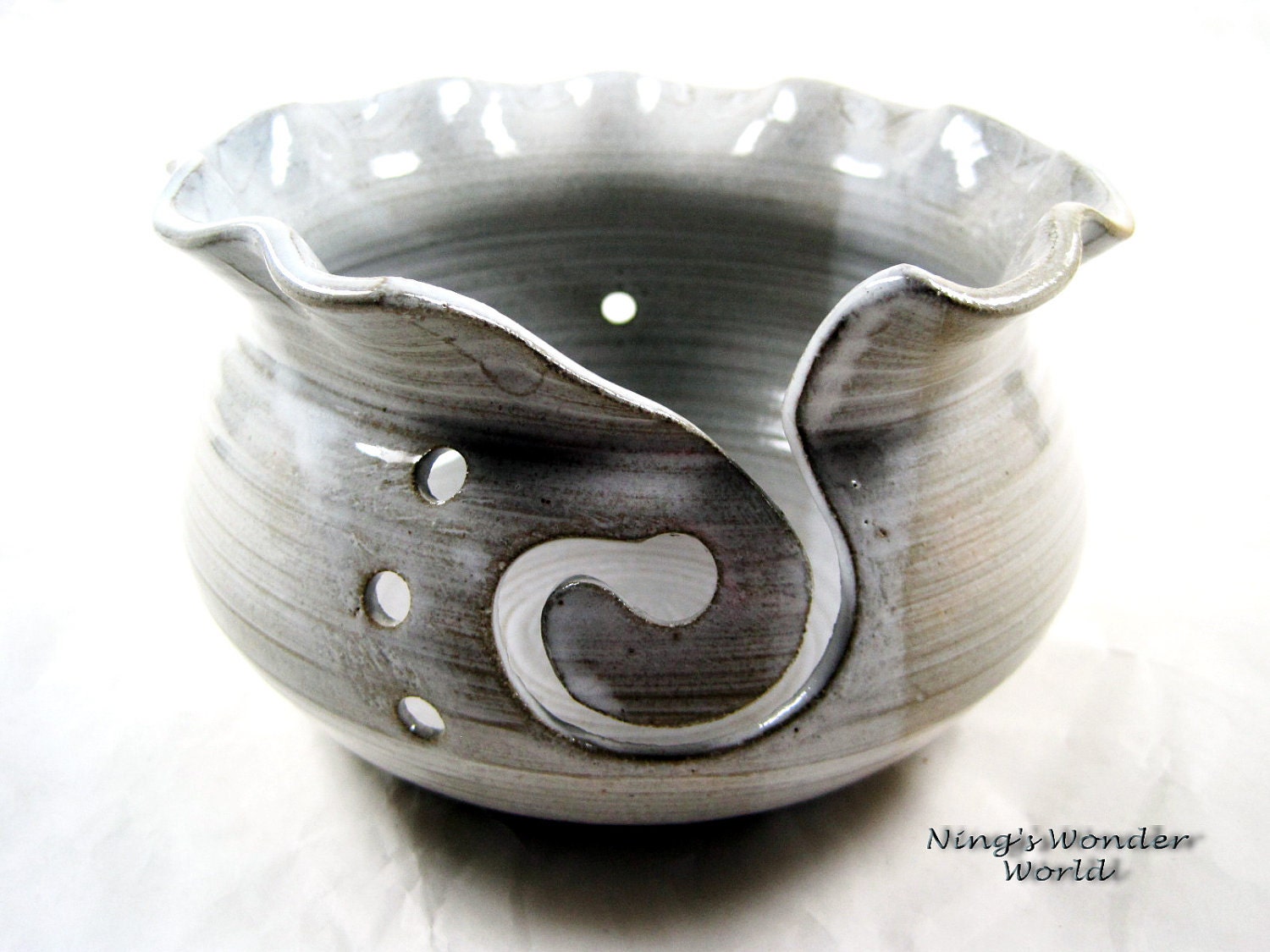 Although many of the examples shown here may have been sold by now, just type the words 'yarn bowl' into the search engine of Etsy or Google, etc. and you will get multiple links.
If you are choosing a yarn bowl, look for a very smooth surface both inside the bowl and along the edges of the opening to be certain there aren't any rough spots for delicate yarn to catch on.
Since I use a swift and ball winder to make flat cakes of yarn, I don't have a real need for a bowl of this sort. But for anyone who does not, these bowls might make a nice and useful treat.
If you haven't already done so, please be sure to enter my Valentine's Day free yarn, pattern and bag giveaway
here
.
Thanks for stopping by and have a wonderful weekend everyone!