OK now, 'fess up, I know you have them. Somewhere in a box, on a shelf, or tucked away in a cabinet, is your collection of buttons. Perhaps they are buttons inherited from your grandmother, maybe they were saved from discarded clothes or purchased new.
I love old buttons and have a small collection, including some on their original cards
as well as several antique canning jars full sitting on a shelf in my studio, very much like the ones shown above in the first photo.
I use them for knit sweaters and sewing projects on occasion, but I also simply enjoy their decorative luster, carved designs and lovely colors.
For today's
Friday Find
I want to share some beautiful button jewelry from Etsy.com artist
Quench Metalworks
who creates interesting collage jewelry from antique buttons, gemstones and other oddments like broken china bits, set in sterling silver.
I admired many items such as this multiple button collar,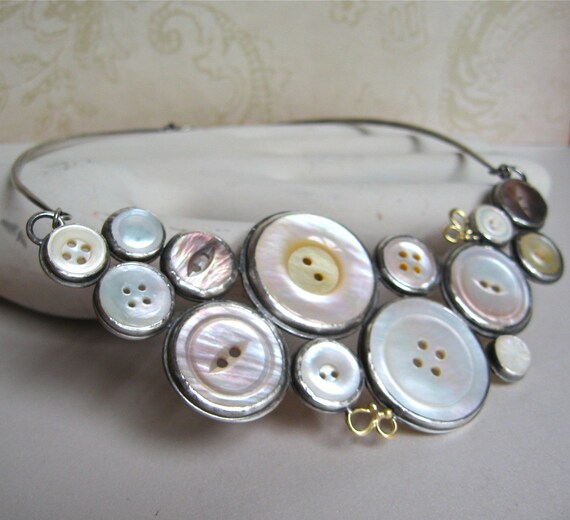 simple pendant,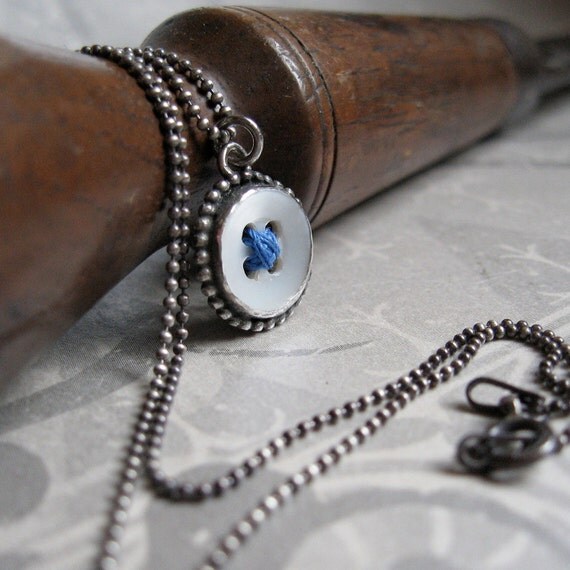 and button ring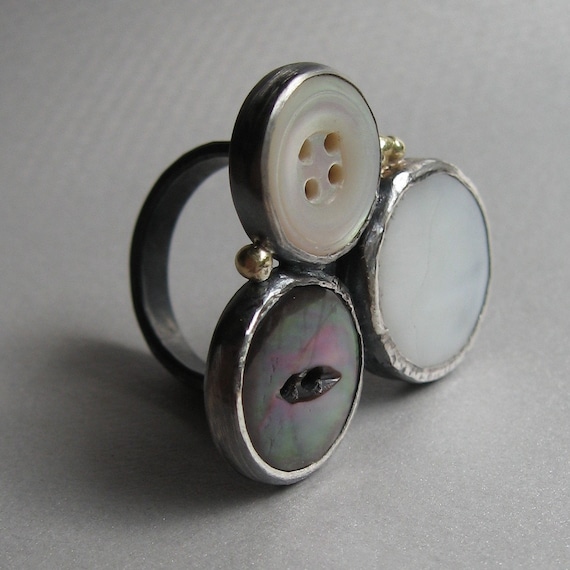 The Etsy site has a lot to see, but you might also check out this Maine artist's
website
for many more interesting silver jewelry pieces.
This gets my creative juices going, I think I might pull out some buttons this weekend and see what happens.
Thanks for stopping by today, have a wonderful weekend!
Button jar photo http://www.countryliving.com/homes/how-to-get-the-look/point-blanc-0205#slide-3
Jewelry photos: http://www.etsy.com/shop/quenchmetalworks?ref=seller_info